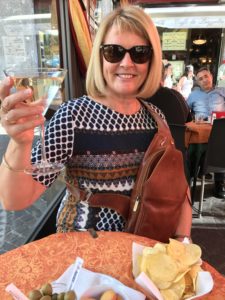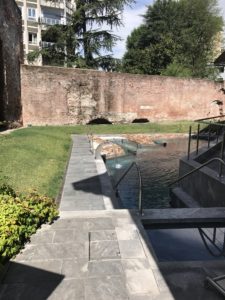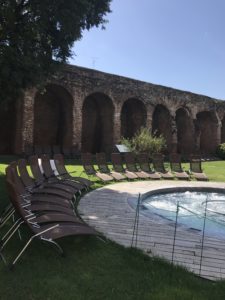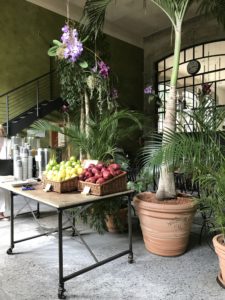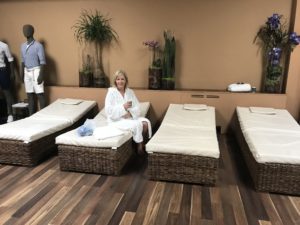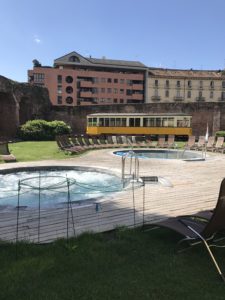 We planned this last day well before we got to Milan. We spent the day at the QC Termemilan Spa, it was AMAZING, what a fabulous place and a beautiful way to spend the day. We started with a relaxing massage, then had a delicious buffet lunch, then had a. Turkish bath (Hamam) then we tried all the different rooms, the salt room, the water room, the earth room, headed outside and relaxed by the many pools and had a wee sleep in the sun. Fabulous we didn't want to leave. Finished off the day with a hair wash and a glass of Prosecco sensational.
So sad to be leaving Italy, as always it was my favourite, could live here! We survived very well without the boys and had a blast. Now home to the frosty cold!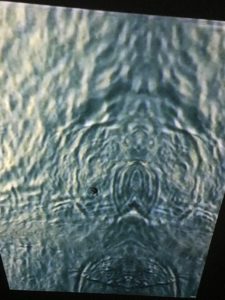 This was the ceiling in the water room, you lie on water beds and look at the ceiling there is a projector playing lots of different moving scenes, so cool.